The current version of Online Surveys was developed nearly a decade ago. This means that it no longer looks, feels, or works like many modern web applications. To meet users' expectations now and over the coming years, a face-lift of the current version wouldn't quite be enough. Instead, our developers are building a new version from the ground up, using the latest technology, which will give us the opportunity to deliver something fresh and future-proof. The beta version was released in October 2022 with a sneak peak below.
Your new Dashboard
A familiar sight, updated.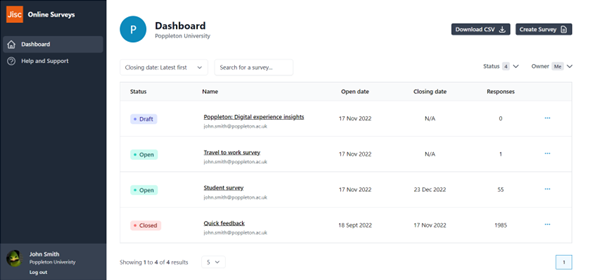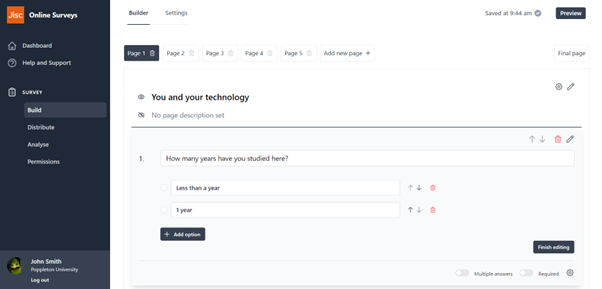 Building your survey
A new take on our survey design feature makes it easy to create a survey in no time.
Survey Access Control made easy
A simpler way to distribute your survey invitations, with a new Anonymous setting.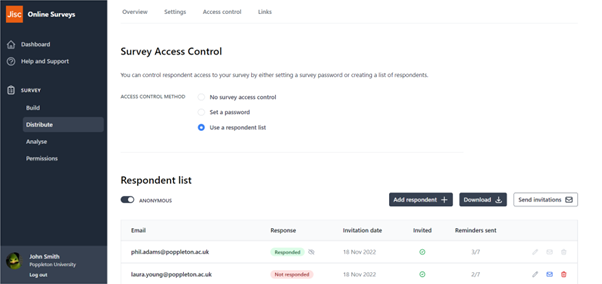 See your responses in real time
No more refreshing.
A better experience for your respondents
A clean, modern respondent experience that's been designed with mobile in mind.